---
Attractions in Uasin Gishu County
1. Timboroa Railway Station
About 95 kms from Nakuru by way of the A104 Nakuru-Eldoret Road you reach Timboroa Town and the southeast gateway into Uasin Gishu County. The drive is arguably more enjoyable after Mau Summit (57 kms from Nakuru) as the B1 Londiani-Kericho-Kisumu offloads much of the traffic on the great procession to Western Kenya. At Timboroa there is a hidden gem often sold short at the old Timboroa Railway Station. Remarkably still in good shape, this modest wooden country-style railway station was installed in 1961, and at an altitude of 9001 ft stands as the 11th highest (non-cable) railway point in the world and the highest in the British Commonwealth. Timboroa also lies along the Equator, that made crossing of this small rural hamlet historically of much interest for travellers on the defunct Lunatic Express. The equator runs across the platform at Timboroa Railway Station. A small diamond sign used to be just visible at the end of the rail platform. In 1925, through an official public information gazette, an official postal office was established close to the station; once a heavily guarded facility.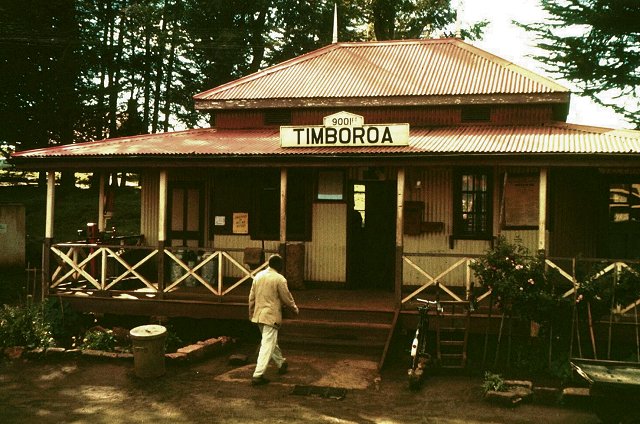 2. Kesses Dam
Constructed in 1966 and subsequently upgraded in 1990, the relatively sizeable Kesses Dam, built on a tributary of Kirobii River along the Kesses-Lessos Road and nearby Moi University, is popular as an outdoor leisure area and the locals relish it for its boating and for fishing. The wetland of Kesses Dam was formed as a result of damming of Kirobii or Kesses River to supply Moi University with water. The dam lies in a wide valley bottom which is encircled by an undulating landscape marked by rolling hills and lovely forests. Among the things to do at Kesses Dam include exploring its lush riparian, walking its forest patch, boating at the dam and visiting Kesses Dam Retreat. From Timboroa it's a 50 kms drive northwesterly through Burnt Forest to Cheptiret Center and the turnoff to Moi University and Kesses Dam. From the turnoff it's a 21 kms drive to Kesses Dam.
3. Alten Energy Solar Farm
As the world seeks greener power solutions, Uasin Gishu County has taken huge steps-forward in this pursuit. Alten Energy, which represents one of three start ups that will collectively generate about 120MW of solar energy in Uasin Gishu County, is set up on a 371-acres piece of land where about 161,000 solar panels have been set on mobile devices called solar-trackers. Two other 40MW each proposed solar plants, one 1 km east of Alten Energy and the second (Eldosol Energy) close by it, will in full-rille collectively generate 120 MW. Rather more importantly, these will set a benchmark for the untapped solar energy market in Kenya. At present, Alten Group has signed a PPA agreement with Kenya Power and Lighting Co | KPLC, the state-owned company responsible for the country's electricity distribution and sale. Alten Energy is currently working through the financing process with South Africa's Standard Bank and Kenya's Stanbic Bank, expected to be completed during 2020. What is more, project engineering and construction by Voltalia has already been signed off. It's located close to Kesses.
4. Mlango Falls
10 kms north of Cheptiret via the A104 Nakuru-Eldoret Road you reach Ngeria Center. A road from here heads west through Ngeria Location to Mlango (at the boundary with Nandi County) which is one two ways to reach the lofty Mlango Falls. The more usual route is along the C39 Eldoret-Kapsabet-Yala Road which travels southwest from Eldoret past Eldoret International Airport and Kapseret to Mlango Center, and then turns north as you aim for the falls. Its 21 kms from Eldoret to Mlango Falls via the C39. Also known as the Chepkiit Falls, the 70 ms Mlango Falls, a roaring exceptional cascade along Kipkaren River, is one of the great launches of Uasin Gishu County and is especially worth a visit soon after the rains. It is, however, at most times of the year, a worthwhile site to tour. It's named after the monkeys found in the nearby forests. The site remains under-developed, although in the latter-day guard rails have been installed for safety. Mlango Falls has a correlative cultural significance to that of the Morobi Cliff (in Nandi County) and was historically used as a Sheu Ritual Site. Aside from the rushing falls, there are eerie dark 'bat-filled' caves at the bottom of the Falls.
5. Ndalat Hill
This lies about 20 kms northwest of Mlango Falls and 26 kms west of Eldoret Town, along the border with Nandi County. It is reached via the second branch of C39 Eldoret-Stendi-Yala Road through Pioneer Estate. The comparatively flat Uasin Gishu County is only interspersed by few and far-between hills most notably of Ndalat Hill, and Sergoit Hill lying in the northeast area near Moiben. The isolated Ndalat Hill, reaching 2,195 ms and rising about 130 ms above the surrounding landscape, is a no-sweat easy-take hiking destination. At the apex, Ndalat Hill provides lovely views of the verdant farmlands and rural hamlets. It offers a glimpse of the antithesis ecology of Uasin Gishu County that is literally in the opposite side of Nandi's spectrum. A whip-smart base to contemplate the uncanny geological differences of these two farming counties, whose analogies of geological uniformity in various travel accounts has been purely coincidental.